J. Luke Engeriser, MD, FAPA
President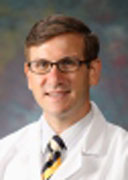 Dr. Engeriser is the program director for the University of South Alabama Psychiatry Residency and is an assistant professor at the USA College of Medicine. He attended medical school at Northwestern University in Chicago, Ill., and completed psychiatry residency training at Tripler Army Medical Center in Honolulu, Hawaii.
Dr. Engeriser served in the Army at Fort Benning, Ga., where he held the position of Chief, Department of Behavioral Health. After separating from the Army, Dr. Engeriser was medical director of Mid-Coast Mental Health Center in Rockland, Maine. Prior to attending medical school, he completed a Master of Arts in Divinity at the University of Chicago and taught English at the Teacher Training College in Torun, Poland.
Godehard Oepen, MD, PhD, DFAPA
President-elect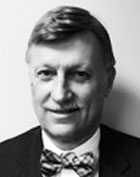 Dr. Godehard Oepen was born and raised in West-Germany. He studied Medicine in Marburg, Fribourg/Switzerland, and Freiburg. After his term in the military, he completed a Residency Training in Neurology, obtained a PH.D. degree in Clinical Neurophysiology, and a second Residency Training in Psychiatry at the Albert Ludwigs University in Freiburg, Germany, where he then served as Senior Clinician and Associate Professor.
In 1989, Dr. Oepen continued his research and clinical activities in Boston at Harvard University, where he underwent another required residency training in American Psychiatry at McLean Hospital/Harvard Medical School (HMS), including a rotation in Behavioral Neurology at Beth Israel Hospital, HMS.
Clinton Martin, MD, FAPA
Secretary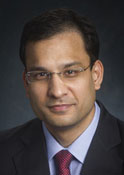 Dr. Clinton Martin is board certified in child and adolescent psychiatry and is an assistant professor at UAB where he provides clinical care. He has three of his specialty clinics, The First Episode Psychosis Clinic, The Child and Family Assessment Clinic and the Adult Professional Clinic. He also serves as one of the staff psychiatrist on the inpatient unit at Children's of AL.

Mark Haygood, DO, MS
Treasurer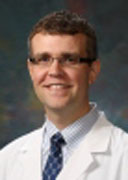 Dr. Mark Alan Haygood was born in Decatur, and has lived most of his life in Gadsden. He transitioned to the Mobile area during residency and joined the faculty of AltaPointe Health Systems and the University of South Alabama Department of Psychiatry after residency completion. He graduated with his Bachelor's degree in 2004 and Master's degree in 2006 from Jacksonville State University.
Dr. Haygood achieved his Doctor of Osteopathic Medicine degree from Edward Via Virginia College of Osteopathic Medicine (VCOM) in 2010 and completed psychiatry residency at the University of South Alabama in 2014.  During residency, Dr. Haygood served the American Psychiatric Association  (APA) Assembly for Area 5 as the Resident and Fellow Member (RFM) Deputy Representative and Representative. While engaged in the APA leadership, he was elected as RFM Chair to the APA Assembly Executive Committee. He also served as the RFM Representative for the Alabama Psychiatric Physicians Association during his APA Assembly tenure.
Dr. Haygood was recently elected to the APA Assembly for Area 5 as the Early Career Psychiatrist (ECP) Deputy Representative. He was also recently elected to serve on the Alumni Board of VCOM and was invited to serve as a founding faculty member to the VCOM branch campus located in Auburn, Alabama. Dr. Haygood's professional interests include consultation/liaison psychiatry. When not working, he enjoys traveling, exotic restaurants, attending plays and musicals, going to movies, and spending time with his family.
Tarak Vasavada, MD, DFAPA
Immediate Past President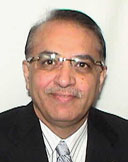 Tarak Vasavada, MD is a professor and regional chair of psychiatry at UAB Huntsville campus. He is also medical director of Behavior services at Huntsville hospital. After obtaining MBBS and MD in Psychiatry from Baroda Medical College, India Dr. Vasavada did his residency from SUNY Upstate Medical College Syracuse. He has won numerous teaching awards and is also a distinguished fellow of American Psychiatric Association. He was a president of Alabama association of Indian Physician in 2009-10.  Later he served as regional director of AAPI SE central region. Currently he is president elect of Albama Psychiatrist Physician's Association.  His areas of interest include Medical teaching, psychopharmacology, consultation psychiatry and serious mental illness and enjoys giving presentations on those topics.
Daniel Dahl, MD
APA Region 5 Assembly Representative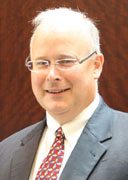 Dr. Dahl was born in Kansas City, Kansas, and lived there three months before moving to New Orleans, Galveston, San Francisco, Houston, Omaha, Chicago then Birmingham in 1986 where he has been until moving to CAVHCS.  He completed his undergraduate degree in Biology at Northwestern University, Medical School training at the University of Nebraska Medical Center in Omaha, one year of surgery residency at UAB, and finished in Psychiatry at UAB.  He has added qualifications in Geriatric Psychiatry.  He started out in private practice in Birmingham for 11 years before joining UAB as the Psychiatry Residency Training Director.  He soon rose to become the Vice Chair for Education and Clinic Services serving at UAB for 10 years.  He then joined the BVAMC as Supervising Psychiatrist 4 years ago and is now the Associate Chief of Staff for Mental Health at CAVHCS.  His wife, Dr. Terri Steele, is also a Psychiatrist and they have two grown children.  The best part of his day is seeing Veterans.
Nina Kraguljac, MD, FAPA
APA Region 5 Assembly Representative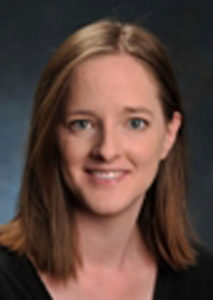 Dr. Kraguljac in an assistant professor of psychiatry in the Department of Psychaitry and Behavioral Neurobiology at the University of Alabama School of Medicine. She received her medical degree from Paracelsus Medical University in 2008.