Clinton Martin, MD, FAPA
President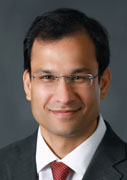 Clinton Martin, MD, FAPA, is an Associate Professor and Regional Chair of the Department of Psychiatry at UAB School of Medicine Huntsville Regional Medical Campus. He is dual board certified in Adult and Child psychiatry. During his combined training years in General and Child Psychiatry, he served as the Chief Resident for the fellowship program and has received several awards at the national, regional and local organizational meetings like the Mid-Atlantic Group Psychotherapy Society Scholarship Award, APF- Jansen Resident Psychiatric Research Scholar Award, Outstanding Resident Award, Resident Poster Awards, and Leadership Award.
During his time as faculty at UAB Birmingham, he co-piloted the Child and Family Assessment Clinic which was immensely successful and served as staff psychiatrist for Children's of AL. In addition, Dr. Martin co-directed the First Episode Psychosis Clinic has given over 13 talks on this topic at State and local meetings.
As a clinician-educator he has been instrumental in teaching medical students, general psychiatry residents and child psychiatry fellows. He received a "Teaching Award in Excellence and Innovation" given by the graduating fellow class of 2016.
His leadership roles include serving on committees at the national level with the American Board of Psychiatry and Neurology (ABPN), American Academy of Child and Adolescent Psychiatry (AACAP) and the American Psychiatric Association (APA).
Prior to moving to Huntsville, he volunteered his time in the community in Birmingham by serving as a board member of the Spring Valley School and on the counseling advisory board at Trace Crossings Elementary School.
His research collaborations at UAB Birmingham included studying pediatric depression, micro-RNA studies in depression and suicide, validating depression screening tools, and glutamate/brain connectivity studies in first episode psychotic patients.
Mark Haygood, DO, MS, FAPA
President-elect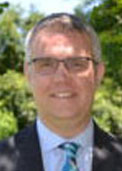 Dr. Mark Alan Haygood is the CEO and practicing physician at New South Psychiatry, PC.
He completed his residency at the University of South Alabama after attending medical school at Edward Via Virginia College of Osteopathic Medicine. During residency, Dr. Haygood served the American Psychiatric Association (APA) Assembly for Area 5 as the Resident and Fellow Member (RFM) Representative. While engaged in the APA leadership, he was elected as RFM Chair to the APA Assembly Executive Committee. He also served as the RFM Representative and ECP Representative during his APA Assembly tenure. He currently serves on the APA Membership Committee.
Dr. Haygood also serves on the Alumni Board for the class of 2009 of VCOM and is a founding faculty member of the VCOM branch campus located in Auburn.
His professional interests include consultation/liaison psychiatry. His favorite thing about being an outpatient psychiatrist is being able to take the time to get to know the patient's he treats.
Paulo Marcelo Gondim Sales, MD, MS
Secretary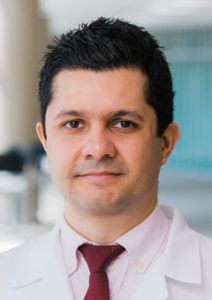 Paulo Marcelo Gondim Sales, MD, MS, is an assistant professor in the Department of Psychiatry and Behavioral Neurobiology at UAB Heersink School of Medicine.
He received his medical and master's of science degrees from Universidade Federal do Ceara in Brazil, followed by residency training at SUNY Downstate Medical Center and a fellowship in Consultation-Liaison Psychiatry at Brown University.
His areas of interest include HIV Psychiatry, Bipolar spectrum disorders, Catatonia, and physician wellness.
Senthil Rajaram Manoharan, MBBS, MD
Treasurer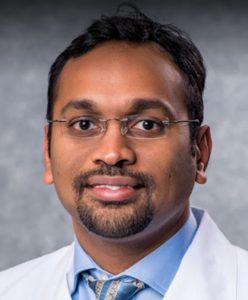 Senthil Rajaram Manoharan, MBBS, MD, has been a psychiatrist at Huntsville Hospital since July 2020.
He received his medical degree from Madurai Medical College in India where he was awarded their Gold Medal in Psychiatry. While continuing his training in India, he received the Best Outgoing Psychiatrist Award from Kasturba Medical College in Manipal.
After locating to the United States, he completed residency training at Rutgers New Jersey Medical School, and a fellowship in geriatric psychiatry at University of Pennsylvania Health System.
He is board certified in psychiatry and neurology-psychiatry.
His areas of interest include geriatric psychiatry, mood disorders, trauma and OCD, addiction psychiatry, behavioral addictions and cognitive rehabilitation in schizophrenia.
Godehard Oepen, MD, PhD, DLFAPA
Immediate Past President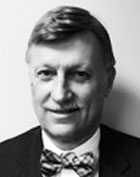 Dr. Godehard Oepen was born and raised in West-Germany. He studied Medicine in Marburg, Fribourg/Switzerland, and Freiburg. After his term in the military, he completed a Residency Training in Neurology, obtained a PH.D. degree in Clinical Neurophysiology, and a second Residency Training in Psychiatry at the Albert Ludwigs University in Freiburg, Germany, where he then served as Senior Clinician and Associate Professor.
In 1989, Dr. Oepen continued his research and clinical activities in Boston at Harvard University, where he underwent another required residency training in American Psychiatry at McLean Hospital/Harvard Medical School (HMS), including a rotation in Behavioral Neurology at Beth Israel Hospital, HMS.
Daniel Dahl, MD
APA Region 5 Assembly Representative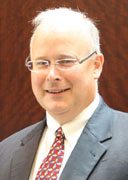 Dan Dahl, MD, is a supervising psychiatrist at the Birmingham VA Medical Center (BVAMC). He has worked with multiple programs and students at the BVAMC including the telehealth program, which was ranked second in the country for most visits at one point. He enjoys teaching psychiatry residents, nurse practitioners and physician assistants.
Dr. Dahl completed medical school training at the University of Nebraska Medical Center in Omaha, followed by a one-year surgery residency and internship in psychiatry at UAB. He later added qualifications in geriatric psychiatry.
He was in private practice in Birmingham for 11 years before joining the UAB as the Psychiatry Residency Program training director. He soon rose to become the vice chair for Education and Clinic Services, serving at UAB for 10 years.
He is married to Birmingham psychiatrist, Terri Steele, MD, who practices at Eastside Mental Health Center.
Dr. Dahl says the best part of his day is seeing veterans.
Nina Kraguljac, MD, FAPA
APA Region 5 Assembly Representative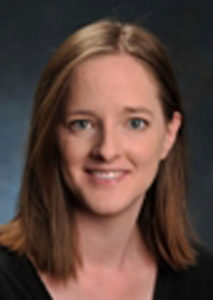 Dr. Kraguljac in an assistant professor of psychiatry in the Department of Psychaitry and Behavioral Neurobiology at the University of Alabama School of Medicine. She received her medical degree from Paracelsus Medical University in 2008.